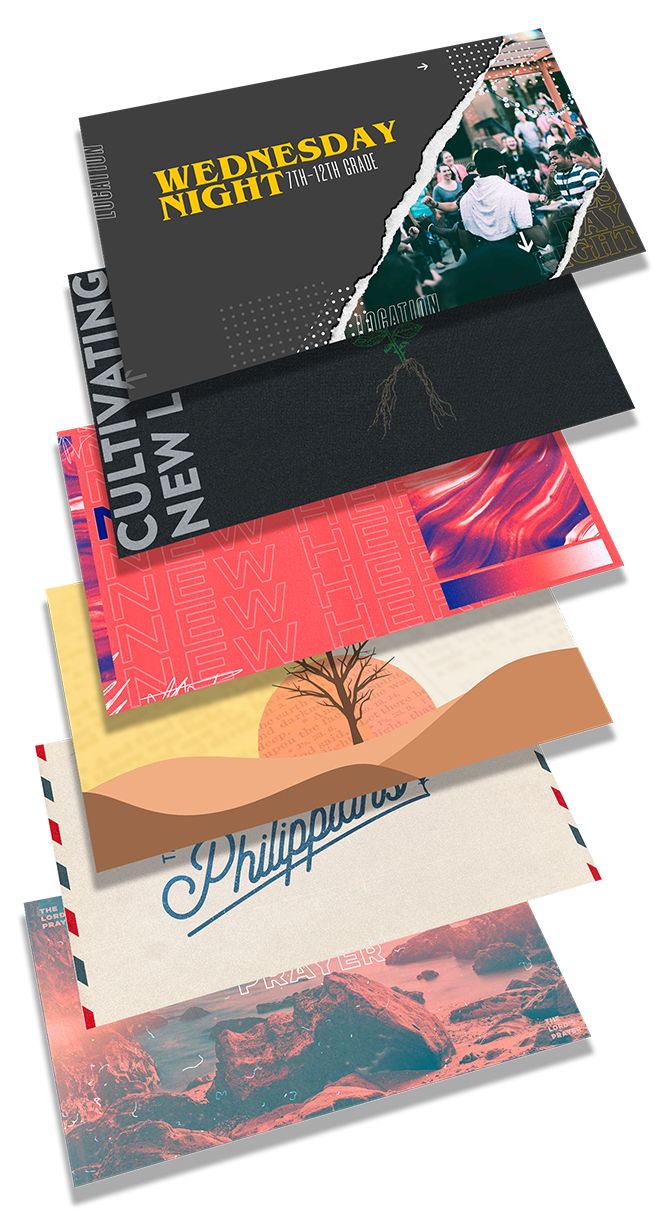 You are dealing with a massive change in how church happens.
With tons of content already in front of people on social media, you have to earn their attention. Quality graphics help do that.
To date, there have been 2.5 TRILLION posts made on Facebook alone.
Think about it. That post you plan to make to your church's Facebook page today has to compete for the attention of people against not just hundreds, but BILLIONS of potential posts.
When people log on to their Facebook app, how likely is your post going to grab their attention as they scroll through hundreds of posts in a matter of minutes?
Here's the thing…
"Text-based information is incredibly inefficient."
People, on the whole, are more likely to understand, retain, and pay attention to visual content when compared to just the written word.
With Church Media Squad graphics, your message of hope can reach more people in less time.
With graphics like these, you will never have a problem with grabbing attention again.
Over the past three years,
Church Media Squad has…
With
18 Church Staff
Designers
We're here to help you customize your graphics too.
Not every graphic on the Library is perfect for every church. There's no need to learn Photoshop when you can have Church Media Squad make customized graphics for you.
First 7 Days FREE
Unlimited Downloads
$9/month
Unlimited Downloads
Including Source Files
No Caps on Downloads
No Annual Commitment
100% Money Back Guarantee
7 Day FREE Trial
Unlimited Retitling & Downloads
$97/month
After 7 Day FREE Trial
Unlimited Downloads & Retitles
We'll retitle ANY Library graphic for you
Add in custom text
No Need to Learn Photoshop
Two-Day Turnaround Time
No Contracts
100% Money Back Guarantee
14 Day FREE Trial
Unlimited Customized Graphic Design
$597/month
Everything in Unlimited Retitling
Plus Unlimited Custom Designed:
– Sermon Graphics
– Church Online Graphics
– Social Media Posts
– Merch & Apparel Designs
– Print Ready Graphics
– Anything else you can imagine
– 100% Money Back Guarantee